About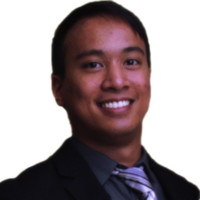 Friendly Greetings,
My name is Rembrandt Capistrano. I'm an independent, driven, Full-Stack Web Developer with years of experience in various front-end frameworks, and back-end development stacks. Throughout my educational and professional careers, I have worn several hats that range from Network / Systems Administration to Front / Back-End Web Development and Design. Perdix Industries began initially as a mobile business that offered professional IT services to home offices and small businesses. When first established, I was a high-school graduate who majored in Network Support Services. During these years, I cultivated my aptitudes as a general IT specialist and obtained my CompTIA A+ and Network+ certifications while enrolled in Cisco's Networking Academy.
During my undergraduate career at Nova Southeastern University, I pivoted to programming, focusing primarily on Web Development and Design. Having graduated with a B.S. in Computer of Science, my mobile business became geared towards providing small businesses with professional web services. These projects included simple static web pages, dynamic content management systems, responsive user interfaces, e-commerce, and more. As a Full-Stack web developer, I offer front and back-end development services, including shared hosting options. I am well-versed in various languages and frameworks- HTML, CSS, JS, PHP, Angular, ASP.NET Core, React, Bootstrap, and Foundation, to name a few. My front-end designs are minimalistic and clean. I am proficient in UNIX Enterprise environments, specifically Red Hat Enterprise Linux, CENT OS, and Rocky Linux. MySQL and MariaDB are staples in my database management systems repertoire, and I can navigate the installation and maintenance of LAMP/WAMP stacks like the back of my hand.
Perdix
Greek mythos tells us that Perdix was the nephew and student of Daedalus. An apt scholar driven by his hunger for knowledge and inherent mechanical prowess, Perdix's achievements quickly began to shadow his uncle's. One day, an envious Daedalus seized the opportunity to push his nephew off a high tower, to which the Greek goddess Athena, who favored ingenuity, transformed Perdix into the bird named after him.